Aprilia Pegaso 660 Review
Jack Crapkinson and Seth Godawful
I couldn't shake the growing desire to buy a BMW F800gs. I knew I shouldn't: I'd already had the big GS and it had let me down horribly, and not just once—not even just several times. The R1200gs had got me used to the weird non-parallel headlights sticking out over the long beak, making the front of the bike look like a cartoon duck having an explosive orgasm. The fact that it wouldn't stay running was harder to get used to, and all the misery that came with owning it had caused me to spend time on forums, doing research online that had led to the conclusion that German bikes were not for me. They were for people who travelled short distances on long-distance bikes, never venturing far from their credit agreement and a service centre.
I knew the Beemer 800 was a toy for the uninformed, not a proper adventure motorcycle, but it was just so pretty to look at that you couldn't help but to notice it. I've dated on that principal and been equally burned by it, but I'm slow to learn life's lessons and quick to make horrible choices. 
I wanted one in silver/grey and I wanted it to be the best motorcycle in the world. What I didn't want was to spend thousands of pounds on a bike that I knew was going to give me a nasty case of buyer's-remorse and an empty wallet. 
Buying one would have made me an idiot, and I later proved that by buying one and finding out I had been right about every reason not to. 
I looked around for the booby-prize and came across the Pegaso.
I'd had a few Rotax 'Peggys' before and liked them all. I had owned a red 1995 model some years before, which had been stolen. It came back in a sorry state, but luckily the toothy off-road style pegs had gouged a lump of the thief out; I hope it seriously hurt him while doing it. There are few things lower in the world than a bike-thief. I also had a black one that I really regretted selling. I was lucky enough to find it for sale on Ebay and went about trying to buy it back, sadly unsuccessfully. I didn't even need it—I was going to give it to a friend who I figured I owed a favour to. Such was my love for that bike, that still remains one of the sexiest machines I've ever owned. 
I had bought it from a dealer at the wrong end of England and rode it home. It had a cripplingly torturous seating position for long distance riding, forcing your anus into your brain-pan, which was the main reason I didn't get the same bike for my long-distance travels. In every other way, it was close to perfect.
I had a Cube model later on, with the BMW-inspired facelift which made it less attractive instead of more. But, it was a better machine, if much more road-oriented. It had the grunty big-single engine and would easily drag itself up to 100mph. They had been built in Italy, alongside the Rotax-powered BMWs so the two machines shared a lot of components and research. They had always clearly been stable-mates, but where BMW favoured economy and reliability, the Aprilia favoured going as fast as possible and who cares if they sometimes explode. Mine eventually did, turning the delicately finest cluster of cogs and levers in the gearbox into a sack of ball-bearings. 
But, this new version was the first of a new breed—and the last. BMW no longer made a 650-class single, and so Aprilia went it alone. After a takeover by Piaggio, this was their first truly new bike, a machine designed from the ground up on a blank piece of paper. For some slightly odd reason, they fitted a Yamaha 660cc single-cylinder engine into it, destroying everything I just said. 
The Yamaha 660 isn't my favourite bike, nor my favourite engine. In fact, Yamaha is my least favourite of the big 4 Japanese manufacturers. I once spoke to a tour company about the Teneres while researching for a long trip and was told they had to swap the bikes out at 20k miles due to the reliability issues. That put a very strong negative mark against them. However, a lot of happy owners somewhat balanced the score, enough that I decided to give the Peggy a try. 
It came in three saccharine-sweet flavours. A 'Strada' road-oriented version with a 17" wheel up front, a factory version with gold-looking bits, and an enduro-inspired model with a spoked set of wheels, a high fender and a 19" front wheel. I opted for the 'Trail' model since I would be using it on varied terrain, and I found one for the right price, so if I hated it, I could sell it on at a minimal loss. Even better, it came in a colour that was very close to the BMW F800gs, which meant I could pretend I had the money to buy the bike I really wanted (I did not).
I rode it home, some one hundred or so miles from where I bought it. It didn't seem as lively as the earlier models, a little breathless in acceleration, but it was more-or-less what you'd expect from a 650-class single. I had ridden other Yamahas and it seemed about the same. Certainly my research seemed to suggest that Aprilia fitted the engine without modifying or tuning at all. The specs between the different bikes shared the same performance numbers. 
In the afternoon I took it green-laning. I went with my brother, riding a Tenere, and my Uncle, riding an XT660, all three of us riding bikes powered by the same engine, but all very different. On the highway, the small size of the bike was noticeable and it felt like there needed to be a lot more of it. In the mud it felt fine, although it stalled several times. That was probably my fault though… 
It was quick enough on the roads and it actually did fairly well in the dirt as well. It had a tiny edge in acceleration over the gigantic Tenere, which carries a lot more weight, and probably had an easier time weaving around in the rough. It seemed fairly tied with the XT, neither better nor worse, although it was easily a far better colour. 
One area it did win was in looks, it was a pretty bike and it had some nice features. I liked the styling of the headlight which made it seem like mounting auxiliary lighting was going to be an easier job. I liked the informative digital dash which looked far better than the Yamaha setup. It came with LED indicators and tail-light, expensive options on a BMW, and had a plastic tank up top to save weight. It had a weird fuel-filler arrangement which involved turning on the ignition and pulling a trigger up front to operate a solenoid to pop open a cover that hid the cap, and this had a small storage space. The space was only about large enough to store a small pack of condoms, but as an Aprilia owner, I obviously wasn't going to need any. In my mind I had already replaced that and fitted switches in the gap to turn it into a control panel for the accessories. Equipment was good, and some way ahead of Yamahas. 
Early models suffered from snatchiness and poor engine-mapping, but mine was smooth and easy. I would have liked more power, but in standard trim, it got the job done… Just.
Fit and finish was a whole different thing. It was cheap and it showed. Paint was wafer-thin, and the quality of the components was questionable. At one point it fell over in a car-park. It had fallen (luckily) on a sofa that had been dumped in the motorcycle parking bay—South East London is a lovely place. Still, it had broken off a mirror somehow, despite only falling sideways a few inches. I didn't worry unduly, even though that should have been a warning.
Both brake switches broke up. The front went first and the back followed soon after. I replaced the horribly weak and pathetic standard ones with more durable units and carried on, but I was starting to notice.
I came to like the bike. I used it in snow, off-road and on highways. It came with luggage options which I liked too, even though the standard bags were way too small for me. I decided that I was going on a long trip soon and that this would be the bike I'd use. 
That was when it all went spectacularly wrong. 
I bought a set of carbon exhausts and a set of mods to ring out a little more power, while saving a little weight. Then I got on with setting her up for luggage, and adding the extras I thought I would need. I removed the tank and discovered that underneath was a total can of worms. The wafer-thin paint on the frame wasn't actually on the entire frame, it was more focused on the bits you could see, but luckily, a fine coating of surface rust was protecting the bare steel from the elements. Everything was built to the lowest possible standard; it wasn't just that a few corners had been cut, it was more like there were only corners left.
When I finally put it back together, it didn't work. Sometimes it would start, sometimes it wouldn't. Sometimes it would run, and then just stop doing that at some random moment, that often didn't seem random at all, much more like it was being deliberately spiteful. 
I later found a workaround fix and sorted out what the problem was. The fuel pump was a flimsy set of electric toy-car motors held together with cable ties and it had shifted around when I had taken off the petrol tank. Once it was back in position, it would run—for the most part. Punching the side of the tank forcefully got it moving.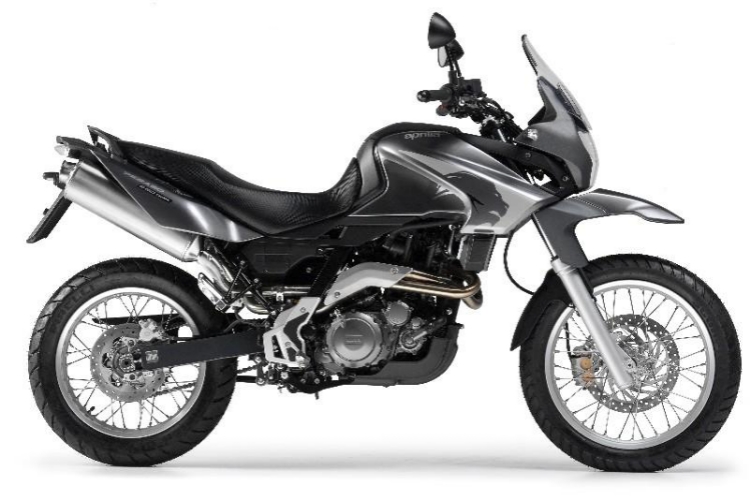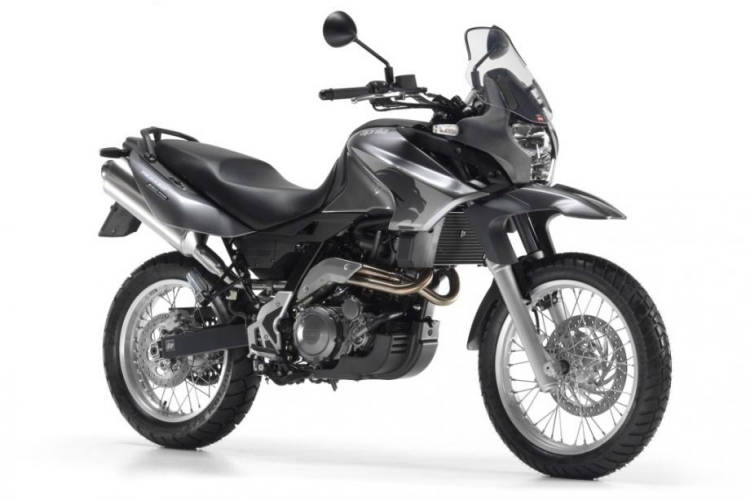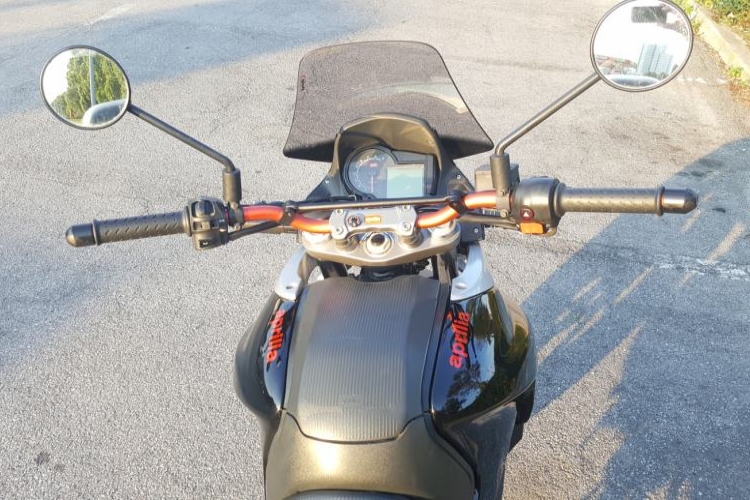 My faith in the whole motorcycle was gone. It performed adequately but the shockingly terrible build quality turned out to be a deal-breaker. I ended up feeling like this was the single worst motorcycle I had ever owned. The name Aprilia used to mean something, and they were known as 'The Italian Honda' for their reliability and quality. This thing, however, was a complete mess.  
Eventually, I sold it. I got it running fairly reliably and let it go to a dealer so that it would get the attention of a mechanic and would go out with a warranty. 
Perhaps it wasn't the worst motorcycle I've ever owned, but it was certainly the most disappointing. 
Many thanks for reading this article. We hope it was interesting, informative and entertaining. Follow us on social media or share our content on your own pages. It helps us grow so we can create more free content for you.