Read the whole novel, 'Hawk-Eye: Traffic' absolutely free. We require no email, no subscription, no hidden prompts to make you sign up to our newsletter and nobody is going to send you adverts for printer cartridges. In return, we only ask anyone who appreciates our work to leave a review on their favourite forum. If you're looking for a fun story with vibrant, interesting characters, a well-devised plot and novels that helped us waste the precious gift of human life to create, then our novels might be right for you.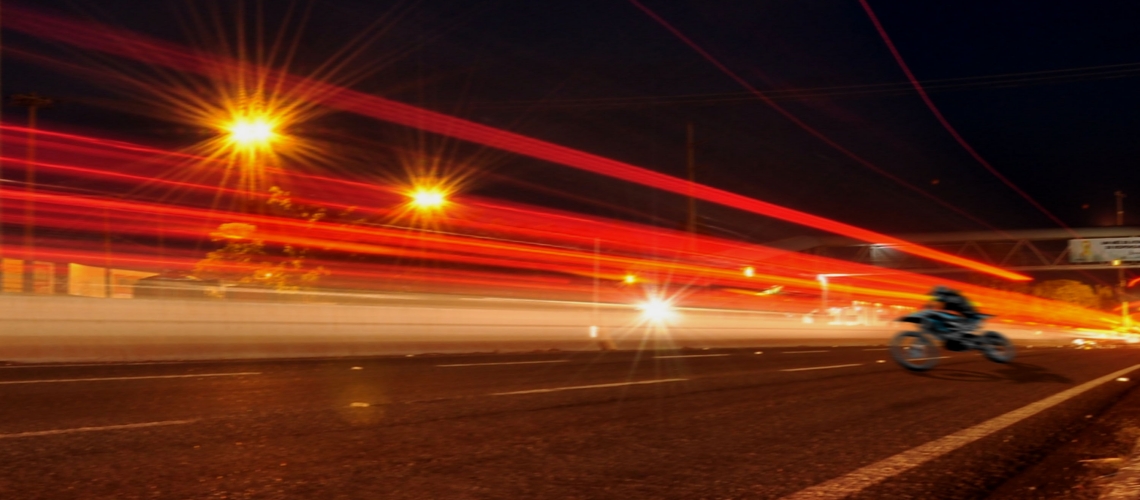 "I doubt I've ever had this much fun—I doubt anyone has! The world would be a better place if everyone had an unstable government prototype to play with and a headful of rat-murdering technology."
Quote from 'Hawk-Eye: Traffic.' It's all basically like this.
"The first went to draw his weapon and got the full force of a fist to the face. It didn't look like a face afterwards, more like a sack of pink skin that someone had poured a load of loose bones into. He fell to the floor in a weakly gurgling heap that would never again enjoy the simple pleasures of solid food."
Quote from 'Hawk-Eye: Traffic.' It's all basically like this. Some of it, even more so.
"Merv ignored him. "Coffee's ready. Milk in yours, Ma'am, Sir." He turned his attention to the very poorly-half-undressed man before him, and continued, "The last of the milk went in hers, so I made yours without cream instead."
Quote from 'Hawk-Eye: Traffic.' Now you see why we have to give this stuff away...
Here you can read this entire novel completely free on our embedded reader. The version here has our site watermark and can only be read online. This novel is also available to buy in a variety of formats by following the links below. The complete versions will also include additional bonus material, We have a wide variety of novels here from science-fiction to contemporary drama, comedy and horror. If you like what we do, please check us out on social media and Youtube. We appreciate your support.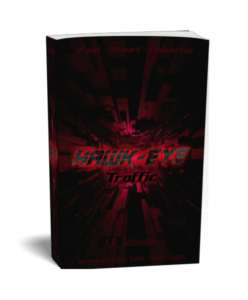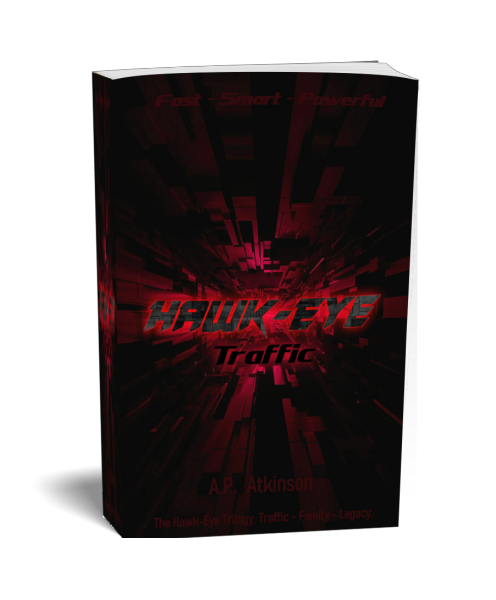 Hawk-Eye – Traffic is an action-thriller in the style of 80s TV. It's a re-imagining of your favourite 1980s television 'super-vehicle' and adventure-style shows that some of us grew up watching. It's like being immersed in your favourite story from the decade that brought us the 'mullet', only it's been updated and modernised with a strong plot and relatable characters.
It mixes the classically comedic tongue-in-cheek tone of the time with moments of shocking darkness as it takes the audience on a wild ride into an adventure that might just change their world forever, and make heroes out of villains.
Read a completely FREE novel inspired by 80s comedy sci-fi here
Please consider supporting our creators with a donation by clicking the button below or by buying a book.
'Buy Me a Coffee' is a site that allows you to drop us a tip to support us in creating more free content. If you liked a story you've read, please consider helping us to grow and continue.

Patreon is a platform where you can subscribe monthly for free additional and exclusive content. Members get special privileges. Check out our Patreon page for details. COMING SOON

Many thanks for giving us a chance. We hope you enjoyed the free novel we gave you and are encouraged to read more. If you choose to buy a book from us you're supporting new independent authors and helping us to build this site and create more new content.
If you liked what you saw then please also consider reading our free books, short stories and articles. Help support us to help support the future of independent fiction.