Jack introduces a Vlog about our free book download. Watch in horror as this talking potato describes the terrible things that the imaginations of Seth and he have unleashed upon the world.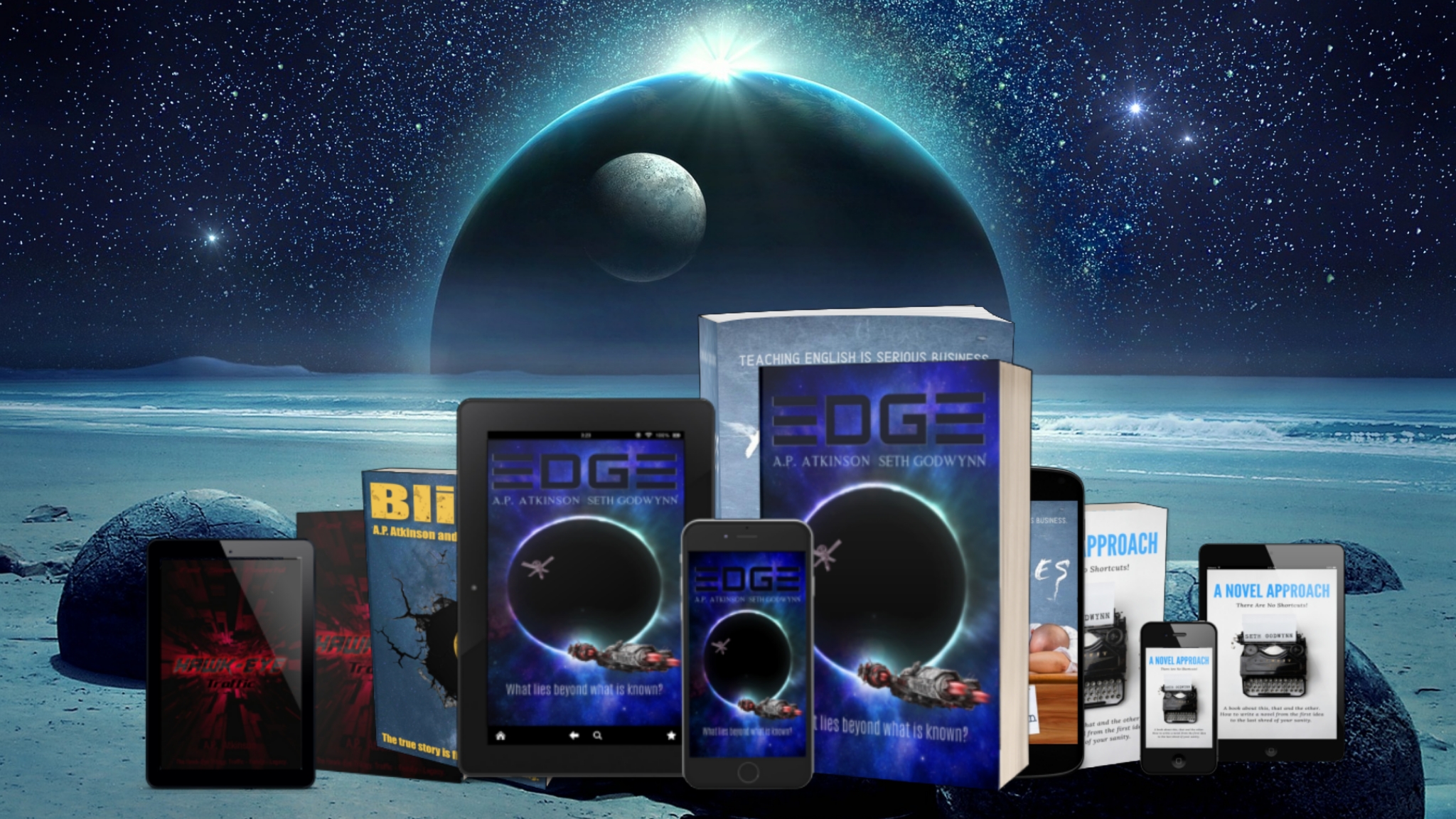 To celebrate the launch of our site, www.edgeverse.org we're giving away every book on there for free this week, on the 15th and 16th of April on Kindle for Amazon.
We have the Hawk-Eye trilogy, an 80s inspired thriller/mystery/comedy, based heavily on the old super-vehicle and action shows of the time, but brought up to date with a new, modern style that includes a non-linear story told in a unique new way.
We have Box, a literary sci-fi near-future tale about Biotekk units, artificial robot slaves with cloned artificial bodies used as cheap labour. It poses the question of what it means to be human from the narrative depths of the future sex-industry.
For those who like contemporary drama we have 'The Human Race', a story about a mysterious internet challenge offering participants a share of a million pounds, if they complete the ultimate challenge.
And, of course, we have 'The Edge,' a far-future science-fiction space-opera set on a space station perched on the frontier of the known galaxy as they begin to discover what lies beyond what is known.

All of our books will be free through Thursday and Friday on Amazon in a giveaway. If you want to know more, our site has lots of additional details.

Many thanks for reading, we hope you like our work.

Jack
Many thanks for reading this article. We hope it was interesting, informative and entertaining. Follow us on social media or share our content on your own pages. It helps us grow so we can create more free content to help you.