Rob And Dave: Serves. No Useful Purpose.
A.P. Atkinson (Kindly address hate-mail and death threats to Seth Godwynn)
Rob and Dave: Serves. No Useful Purpose, is the best comedy science-fiction novel that you've never read, by the finest writing team you've never heard of. It deals with some of the most important philosophical questions of our time, such as whether the entire universe is trapped in the imagination of a sentient brick? If you've ever dreamed of being simultaneously insulted and offended, this might be the perfect book for you.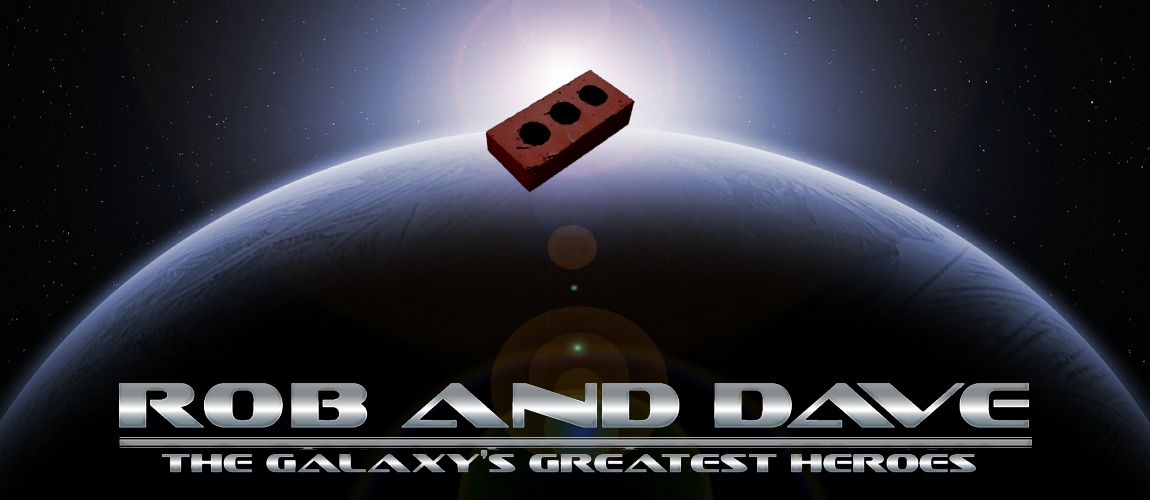 "According to the security scans, he's currently on level 5, wandering around with a Mexican hat he found in a rubbish bin, telling passengers he's from the future where it was discovered that pork tacos were the most powerful fuel ever known to exist."
Quote from 'Rob and Dave.' Is Dave an idiot,or a clever man posing as a fool?
"They never forget," he sighed. "If you don't call them after a date then, suddenly, you're the centre of their universe. Also, after a date with me, she might need some antibiotics. Maybe a blood transfusion; almost certainly some kind of counselling."
Quote from 'Rob and Dave.' If you're stupid enough to go on a date with Dave, you get what you deserve...
"Did you want to hear my thoughts on women? I'm not sure you're going to like them. Most women don't. It's not derogatory per-se but there are lots of comparisons to household appliances, farmyard animals, seafood and doughnuts."
Quote from 'Rob and Dave'. Dave is to dating what Biden is to fair and legally-conducted elections.
Here you can read this entire novel completely free on our embedded reader. The version here has our site watermark and can only be read online. This novel is also available to buy in a variety of formats by following the links below. The complete versions will also include additional bonus material, We have a wide variety of novels here from science-fiction to contemporary drama, comedy and horror. If you like what we do, please check us out on social media and Youtube. We appreciate your support.
Rob And Dave: Serves. No Useful Purpose.
Many years in the future, there is a gargantuan vessel, journeying from the Earth to the Frontier colonies. It is a time of mighty heroes and great explorers as mankind expands into the galaxy. They have technology beyond the dreams of modern mankind and unspeakable power at their fingertips…
Dive into the shallow end of the pool here... FREE!
Please consider supporting our creators with a donation by clicking the button below or by buying a book.
'Buy Me a Coffee' is a site that allows you to drop us a tip to support us in creating more free content. If you liked a story you've read, please consider helping us to grow and continue.

Patreon is a platform where you can subscribe monthly for free additional and exclusive content. Members get special privileges. Check out our Patreon page for details. COMING SOON

Many thanks for giving us a chance. We hope you enjoyed the free novel we gave you and are encouraged to read more. If you choose to buy a book from us you're supporting new independent authors and helping us to build this site and create more new content.
If you liked what you saw then please also consider reading our free books, short stories and articles. Help support us to help support the future of independent fiction.