A faster than average brain. An ability to punch unpunchable things. Mild autism. The worst set of super-powers ever assembled. It's going to go wrong again.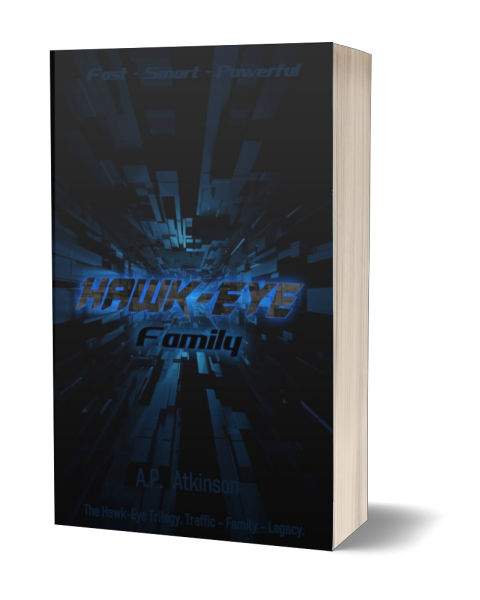 The Hawk-Eye team need to take the time to recover but does the world around them have other plans? Has the existence of this ageing technology awoken something even more terrible than they could imagine?
To battle the rise of unknown forces, the team must discover the hidden truth about the origins of the Hawk-Eye. In order to survive, they must face off against unstoppable killing machines and a slightly threatening motorcycle gang.
Isolated from one another, they must learn to come together if they have a hope of surviving against impossible odds. They must face their darkest fears and face the hardest choice of their lives.
It's all going to go wrong again.
Hawk-Eye – Family follows on directly from where the last one left off.
Now, our group of heroes are left to find their feet, working out how they fit together and what it's going to take to turn them into a team. While they're apart, coming to terms with who they now are, a new and mysterious threat attacks the Hawk-Eye.
The team will learn that it's not enough to just be themselves when the lives of their families might be at stake.
Genre
Recommended for
Count
Warning
Genre
Science-Fiction
Drama

Some comedy elements
Some horror elements
It's just a bit of everything really…
Recommended for
Count
Warning
Click the button to go to the Amazon site

Click the button to read this book free online

Click the button to read articles about writing and other ways to waste your life