A.P. Atkinson - Seth Godwynn
Night Shift is an intelligent horror novel that takes a new and different approach to the genre. It combines elements of Detective-Noir with Science-Fiction to create a surreal experience that draws the reader into a world that's more vast and complicated than they ever imagined. Night Shift is a unique horror story, and after reading it, you'll never see the world quite the same way again.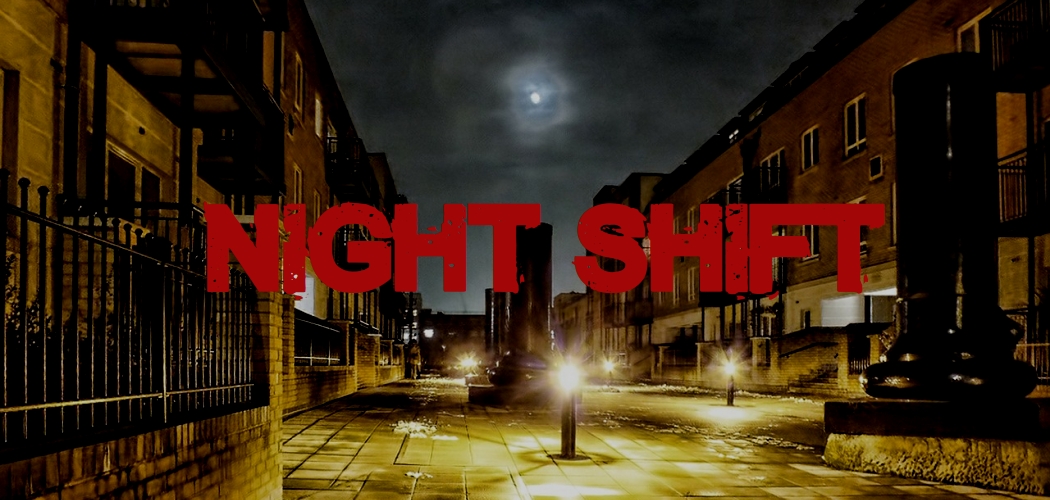 "The world is way more complicated than most people know. Most people don't even want to know. They go through their lives just believing that what they can see, hear and feel is all there is to it. It makes them feel safe, I suppose... But the world isn't like that: it's bigger and less safe than you ever imagined! And once you see it for what it is, there is no going back."
"People always laugh at the horror movies, don't they? They always say, 'He should have run out of there', or 'She shouldn't be going there alone'. But that's really what you do—you can't help it! Something takes over, something deep inside. You tell yourself you're just being silly and there's nothing to be afraid of. This is real life—there are no monsters here."
"He wrenched at his jaw, pulling it free while dragging his own head backwards. The flesh around his mouth tore, the skin ripping back as he pulled his own face apart. His breathing was ragged and he was gasping loudly as blood gushed from inside his mouth, little bubbles ripping through the oozing crimson, cascading out like a grizzly fountain."
Here you can read this entire novel completely free on our embedded reader. The version here has our site watermark and can only be read online. This novel is also available to buy in a variety of formats by following the links below. The complete versions will also include additional bonus material, We have a wide variety of novels here from science-fiction to contemporary drama, comedy and horror. If you like what we do, please check us out on social media and Youtube. We appreciate your support.
Mallory is a totally normal and uninteresting young man from a totally normal and boring suburb. He works a totally normal and mundane job and lives a totally normal and dull life. He's not the sort of person who expects to come home and find that something so terrible has happened that nobody will ever believe his story.
Is he descending into madness or is the entire world coming apart around him? Is there anyone who can help when the universe suddenly stops making sense? Does a mysterious, shadowy detective have the answers he's looking for, and will Mallory be able to understand the truth when he finds it?
Read this entire horror novel FREE!
Please consider supporting our creators with a donation by clicking the button below or by buying a book.
'Buy Me a Coffee' is a site that allows you to drop us a tip to support us in creating more free content. If you liked a story you've read, please consider helping us to grow and continue.

Patreon is a platform where you can subscribe monthly for free additional and exclusive content. Members get special privileges. Check out our Patreon page for details. COMING SOON

Many thanks for giving us a chance. We hope you enjoyed the free sample we gave you and are encouraged to read more. If you choose to buy a book from us you're supporting new independent authors and helping us to build this site and create more new content.
If you liked what you saw then please also consider reading our free books, short stories and articles. Help support us to help support the future of independent fiction.