A.P. Atkinson - Seth Godwynn
One novel, Edge, now has a brief video introduction that tells a little of the back-story of where this idea came from. Watch it to find out where the inspiration and central ideas originated.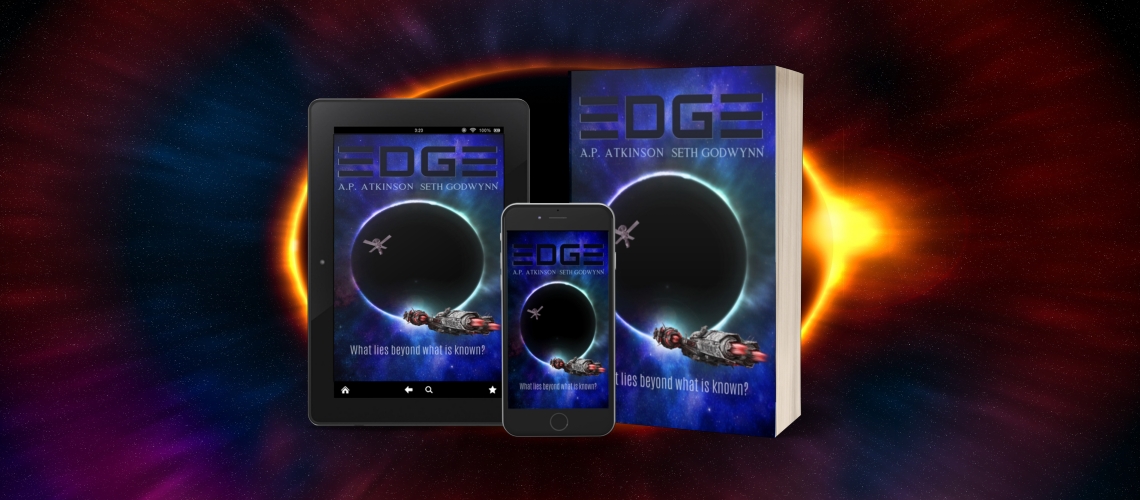 Edge is our central novel, set far in the future aboard a crumbling space-station at the border of the Frontier, the edge of Alliance space. This is not a tale of great warriors, leaders of men or elite bloodlines, it's a tale of how ordinary working people come together to live through events that will change human history for all time.
This novel was inspired by our love of Star Trek and Star Wars but is really inspired by the literary works of Isaac Asimov, Arthur C. Clarke and other visionary authors that we grew up reading.
If you'd like to hear more about the background of this story, there's now a video that briefly introduces the story behind the story.
Read this novel free on our site or on Kindle Unlimited with bonus material.
Many thanks for reading this article. We hope it was interesting, informative and entertaining. Follow us on social media or share our content on your own pages. It helps us grow so we can create more free content to help you.