This short story is, unusually, written by our own Seth Godwynn, because Jack was too busy being bald to do his job, or some other reason.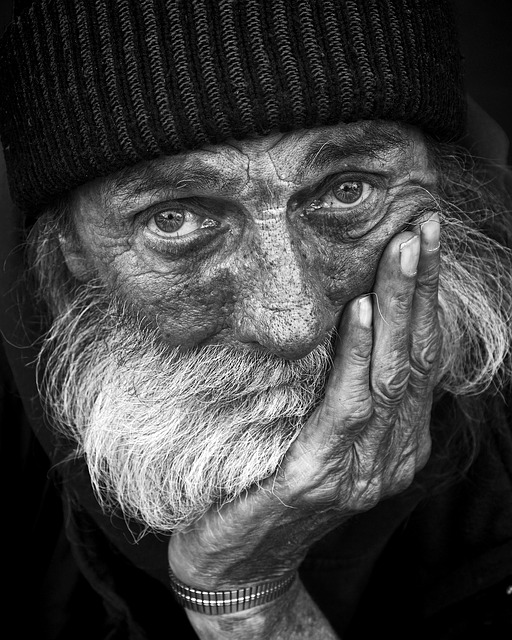 This story began life as Seth created a piece of micro-fiction to illustrate just exactly how to do it. So this tale simply began as expression of how to follow the basic rules and end up with a worthwhile story.
It takes two personal stories as inspiration and blends them into a narrative that makes a point about both of them, while commenting on the nature of society, and the way we view our own roles in it.
Few would ever disagree that our Martin was by no means a generous man. Indeed, he was as unforgiving in spirit as he was with money. Miser, skinflint, penny-pincher, cheapskate… over the years he'd been called them all, and many things far worse. He proudly collected such titles like trophies he had rightfully earned for his legendary frugality and rigid principles.
"Care to make a donation to Battersea Dog's Home?"
The young lady smiled as she rattled a plastic container adorned with images of forlorn puppies. I reached into my pocket and pulled out a pound, but as I tried to place it into the waiting slot, Martin slapped my hand away angrily.
"Charity begins at home and ends at home, my lad! What have the dogs done to earn your hard earned cash, eh? Nothing, is what. If a single one among them appreciated the value of an honest day's work, they would surely never have been abandoned in the first place!"
Such was our Martin. His logic was often difficult to dispute, or at the very least to argue with, irrevocably tangled and twisted as it was. Truth be told, I'd long since stopped trying.
"There's no such thing as a free lunch, I always say."
The chicken and mushroom pie with chips at that greasy spoon just off Lewisham High Street wouldn't come to much, but we would each be paying our own share, that was a given.
"Gratuity not included…" he observed with some measure of delight as he cast a fastidious eye over the bill. "Good, good!" With that, he began diligently counting out the individual pennies to cover his half of the bill; he always had the exact change.
"In these fickle times, everyone wants something for nothing," he grumbled. "Would the waiter pay me, if I fetched my own plate from the kitchen?"
With a huff, he snapped his wallet shut, and shuffled it back into his aged but well maintained canvas satchel, that at some point had become a permanent feature of his attire. I doubted I had once seen him without it.
"Could you spare a quid, mate?"
Martin scowled at the unwashed, unkempt and raggedly dressed gentleman before him. "A quid?" he gasped. "I would hope that you intend to work for it? Entertain me for a time and we shall see."
Unfazed, the gentleman proceeded to tell us of the fateful day his fortunes turned. In a former life, he had been an account manager at Giblet & Spore, a highly lucrative position; he had a beautiful wife, two wonderful kids and a third on the way. One evening, he stayed home while they all popped out to pick up a pizza in the family car. That was the last he ever saw them.
"A hit and run, they said; they never caught the driver."
After the funeral, he plunged into a deep despair, stopped going into work, and before he knew it, was on the streets living hand to mouth.
"The Lord giveth, and the Lord taketh away," he lamented with a pitiful shrug. A broken man, his reasons to live snatched away in a single moment of selfishness.
Martin listened on in silence, a profound glisten in his eyes. He glanced down fleetingly at the tatty, threadbare canvas satchel the gentleman had been clutching defensively, and slowly began to nod his head thoughtfully.
"Aye," he eventually conceded. "That's worth a pound."
Many thanks for giving us this chance. We hope you enjoyed the free story and are encouraged to read more. If you choose to buy a book from us you're supporting new independent authors and helping us to build this site and create more new content.
If you liked what you saw then please also consider reading our free books, other short stories and articles. Help support us to help support the future of independent fiction.