Why on earth would I subscribe to your newsletter?
While that question might make us want to cry, it's perfectly valid. Why would you subscribe to a newsletter by a bunch of writers who clearly want to sell you something?
The first reason is that we're giving away the first book in the Hawk-Eye trilogy, 'Traffic.' Also available for free on this site is 'A Novel Approach' and 'Blips'. A Novel Approach is a reference book aimed at authors, hoping to guide the best future writers towards creating work they can be proud of. Blips is a collection of short stories, linked together by a slightly deranged narrative. Both show our credentials and strongly suggest that when you invest in our products, you're buying something we think you'll enjoy reading.
Those two might suggest it, but we think Hawk-Eye will prove it. It's the story our team is most comfortable working on. It blends action, drama and comedy into a story set around characters we simply love working with. We hope our enthusiasm and passion for this work shines out through the pages.
If you hate it, you've lost absolutely nothing and if you love it, we've got two more novels in the series waiting for you, and the plots of the next trilogy all laid out.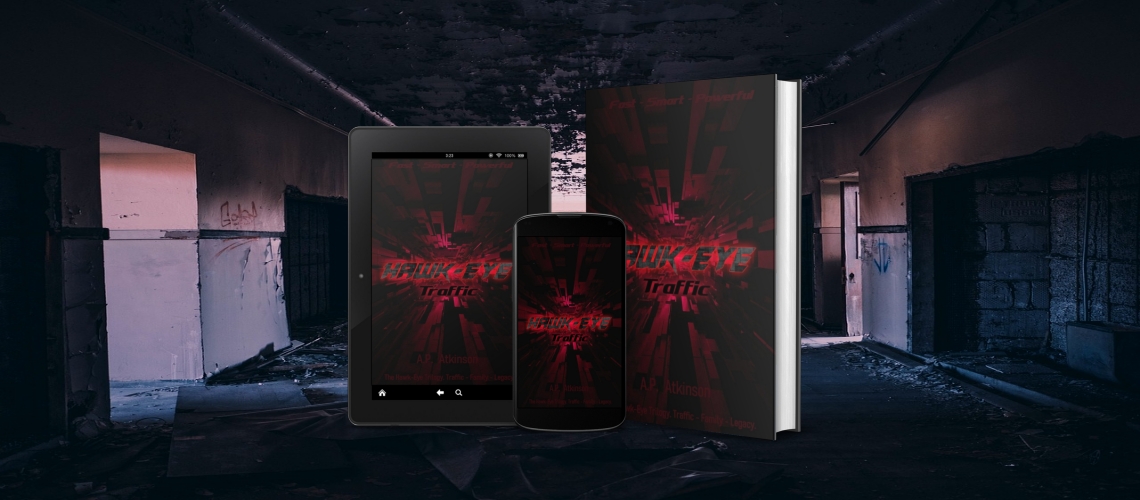 Go on. Do it! You know you want to...
As well as getting a free novel, we're also going to send you our latest news. We'll have periodic offers where we'll offer some of our books on Amazon for free, and we'll be letting you know in advance when those giveaways are planned.
We'll talk about upcoming projects and invite the feedback of our audience so we know where our efforts need to go to improve our work and we'll be discussing things that might not make it to the site. Our newsletter will give you an advanced insight into what's going on behind the scenes.
We're very privacy-conscious. We won't sell, offer or pass on any email addresses. We ask only for your name and a private email, and we don't care if it's a generic one from a free service. We just ask you to give us a way to stay in touch with you, we don't intend to verify your details or spam you in any way.
Click here to go directly to download your free copy
Our mailing list is handled through 'Mailchimp' and you can opt in or out of the service anytime you wish. We won't ask you to stay, nor will we chase you. We're simply offering you a free service that we hope you'll enjoy enough to give our other work a chance, so that we can keep funding the creation of more content, both for ourselves and our independent partners.
Many thanks for giving us this opportunity to connect with you. We hope you enjoy the novel, and the stories we post as much as we enjoy creating them.